Gary Coker
Gary Coker
UX and Product Design Leader
Creative Leader with 20+ years of Director- and VP-level experience
I'm a creative User Experience (UX) and Product Design leader, highly experienced in building and leading UX and product teams building SaaS & mobile apps, with an overriding focus on creating user experiences that delight users and create competitive advantage for companies.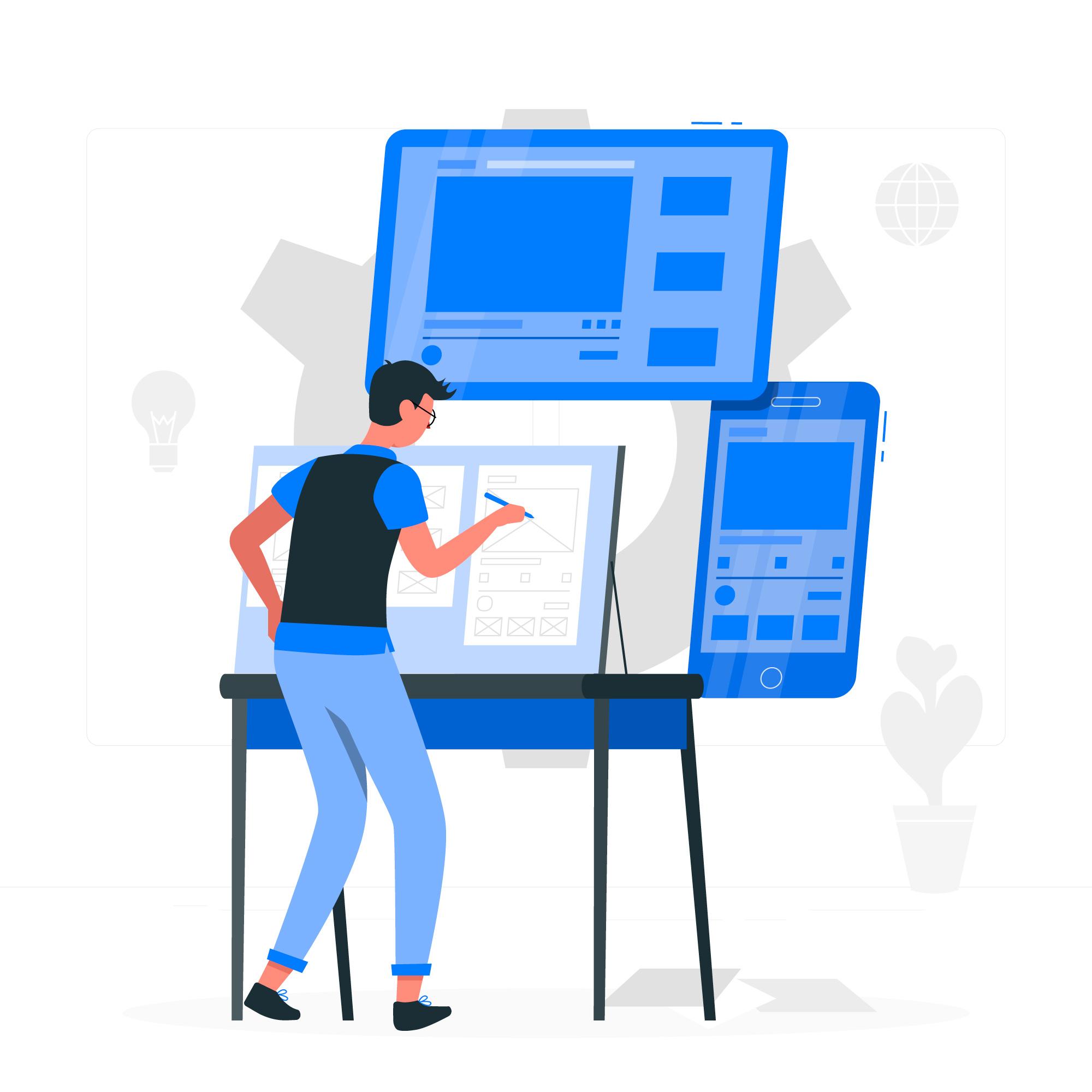 I've built my UX and product design leadership career on the following core practices:
Draw on my extensive UX knowledge and experience to create a user-centered vision and strategy that also helps the company achieve their business goals,

Effectively collaborate cross-functionally with product/business, engineering, and other stakeholders on a daily basis,

Implement a UX process that is tailored to the team(s) and company, is repeatable and scalable, and integrates smoothly with other teams' practices, and

Hire UXers that are user-focused, with good understanding of UX fundamentals, then put them into position to do their best work by championing UX in the organization, cultivating shared vision, and mentoring them in best practices for craft, process, collaboration, creativity, and innovation, so they can advance in their careers.
Read on to learn more about what I can bring to your organization to help you 10x your UX!
Diverse Experience
20+ years of Director- and VP-level experience in UX and product design across enterprise, B2B, and B2C / DTC products.

Experience in a variety of industries, including: e-commerce, healthcare, pharma, cybersecurity, education, telecom, marketing, dev tools, CRM, publishing, CMS, human factors research, government, and more.

Success in diverse technical and business environments, from start-ups to large enterprises.

Global experience working both onsite and virtually with staff and clients around the world, including in Europe, Asia, South America, and Australia.
Team Leadership
20+ years of experience hiring and managing cross-functional UX and Product Development teams of all sizes.

I enjoy working as a "player-coach" leader, using my many years of UX experience to mentor UXers and other product development professionals.

I excel at facilitating the growth of team members in their specific disciplines but also in cultivating true empathy for users, helping them develop an understanding of business needs and constraints, and teaching them the best ways to collaborate with stakeholders in various domains.
Scalable, Repeatable Design Processes
I've successfully implemented modern, repeatable, full life-cycle design processes for both small and large product teams.
13+ years of experience in integrating design processes into Lean and Agile development methodologies, including SCRUM and Kanban.

I've used all the major tools for managing the process, including Jira, Confluence, MS Teams, Github, Gitlab, and more.

I've lead product teams in the design and development of many SaaS/web and mobile apps, from conception and design to development, launch, and operations.

I excel at presenting research and ideas in a way that is understandable, persuasive, and engaging for the full range of stakeholders, including the C-suite.
User Research and Design Thinking
Vast experience in user research and building a design thinking culture within organizations.

Have conducted and analyzed hundreds of user interviews, field studies (ethnography), journey mapping activities, usability tests, quantitative (analytics) data, and design sprints.

Highly collaborative and communicative with all stakeholders, from users to product managers to engineers to marketing to executives.
I'm trained and experienced in facilitating Design Sprints, as developed by Jake Knapp at Google Ventures. I've found them to be instrumental in exploring ideas quickly, enhancing stakeholder buy-in, improving agility, and cultivating a Design Thinking culture. Learn more about my experience with Design Thinking and Design Sprints.
Hands-on Skills
I'm a hands-on leader and mentor, with extensive experience in:
user research

information architecture

visual design

interaction design

workflow design

usability testing
I use modern design and prototyping tools such as:
Figma

Sketch

InVision

Zeplin

Miro

Balsamiq Wireframes

Adobe XD & CC

and more
Modern Design Techniques & Architectures
I'm highly experienced in modern UX techniques and architectures for desktop browsers, tablets, and smartphones, plus native apps for mobile, including:
Responsive Design

Mobile First Design

Design Systems & Web Components

Native Mobile App Design

Design Sprints

Inclusive Design and Accessibility (a11y, WCAG)

Single Page Apps (SPAs)

UI frameworks like Vue.js, Angular, etc.

Micro front-ends architecture,

and more
Creative and Technical
B.S. in Computer Science.

Awarded a U.S. Patent for the design of a risk analysis method and system.

Certified in the Scaled Agile Framework (SAFe), for both the Agilist and Product Manager / Product Owner disciplines.

Extensive background in human factors, having worked 8 years with Ph.D. psychologists studying human factors and cognitive psychology in virtual reality flight simulation.

Completed dozens of UX classes from instructors such as Luke Wroblewski, Jakob Nielsen, Bruce Tognazzini, Don Norman (Nielsen Norman Group), Alan Cooper, Josh Clark, and many other expert UX practitioners.
In my 20+ years of UX and product design leadership experience, I have:
led the design of many successful SaaS/web applications and mobile apps for enterprise, B2B, and B2C / DTC users,

conducted thousands of hours of user research, and used it to create winning strategies,

recruited and managed many multi-disciplinary UX & Product teams of all sizes,

integrated scalable, repeatable UX processes into varied development methodologies (including Lean/Agile), and

helped sell the value and ROI of UX and cultivate Design Thinking cultures in all sizes of organizations, including extensive collaboration with senior management.
Explore the pages below for a small sampling of my work in these areas. If you want to learn more about a particular area, send me an email.
"Gary is a very talented technology professional - his UI/UX expertise is world-class. But beyond his technical skills, Gary is an exceptional leader and teammate, able to take feedback effectively from many divergent sources and craft it into the best possible product. Gary easily maneuvers from the high-level strategy to the nuts and bolts tactical execution. He can take a project from inception through planning to completion, always with the user/customer as the key focus. His tireless work ethic is rivaled only by his ability to bring people together to achieve a common outcome."
-- Verna Grayce Chow, Executive VP at City National Bank
"Gary is a UX designer of considerable skill, capable of creating fluid, functional workflows, while driving understanding and appreciation of modern user interfaces. At SourceMed, Gary worked hard to educate all levels -- executives, product managers, developers, BAs -- on the benefits of developing modern interfaces following Lean, Mobile-First practices. For his efforts, he not only won acceptance, but also respect for the quality of his design work. Gary introduced the practice of usability testing to ensure a high level of design quality, and defined the lifecycle for how interfaces transition between design, development, and testing. He is a committed evangelist for quality UX, and would be an asset to any team."
-- Stephen Smith, Enterprise Architect at Virginia Information Technology
"Gary was Director of UX Design for one of our premier products for over two years. His unique contribution is evident in the quality of our software. Gary brings a wealth of solid experience, creativity, and end user advocacy to software design. His arsenal of skills enables UX that is smart and innovative, while remaining consistent with our company culture and branding.

Gary quickly adapted to our aggressive development schedule, demonstrating a conscientious work ethic that allows him to meet deadlines for assigned projects as well as take on additional assignments. His participation in design discussions is characterized by his pleasant demeanor and his willingness to welcome feedback from all members of a team representing a variety of stakeholders, including business analysts, project managers, quality assurance representatives, and members of the senior management team. He is a student of technology, keeping abreast of UX trends and is a generous mentor to all members of the team. He can explain the vagaries of human-computer interaction in a manner that can be understood by any audience, making him a popular guest speaker when there is a need to communicate a new feature of the software to internal and external users."
-- Lisa Marie Wilkinson, Director of QA at Clearwater Compliance
Resumé
Tap the button below to view and download my resumé, in handy PDF format.
Drop me a message
Ready to 10x your UX practice? Let's discuss how I can help.